Looking to trick out your truck with aftermarket auto parts in Winfield, Cowley County, Chautauqua County, or Elk County, KS? Need to upgrade your vehicle to better equip it for the job? B & L Truck and Auto brings you a wide range of truck accessories and auto parts in addition to our auto repair services, selling and installing exactly what you need. From farmers to law enforcement officials, we work hard to upgrade trucks in a way that benefits their drivers.
Everything we sell and install is built in Kansas! When you work with us for truck upgrades, you can rest assured you're not just supporting an auto body shop in Winfield, KS, but also other producers in the local economy.
Aftermarket Bumpers
We carry a full range of Thunderstruck aftermarket truck bumpers and have experience installing them on all makes and models of truck. We specifically serve the needs of KS Hwy Patrol vehicles and local law enforcement, including the sheriff's department, county police, state troopers and more.
These bumpers are built to take a beating, while also protecting your truck from impact and damage. Their square tube durability ensures longevity—even when impacted. Plus, they look great while providing the utmost protection to radiators, bumpers, lighting and your truck's entire front-end.
Flatbeds
Need to replace your stock truck bed with a flatbed installation? B & L Truck and Auto offers heavy-duty options from Bradford Built and Hydrabed, satisfying the needs of any truck owner. Whether you're in the salvage business, run an agricultural operation or require modifications for haulage purposes, we'll make sure you're getting a flatbed that's right for your truck and the job ahead of it.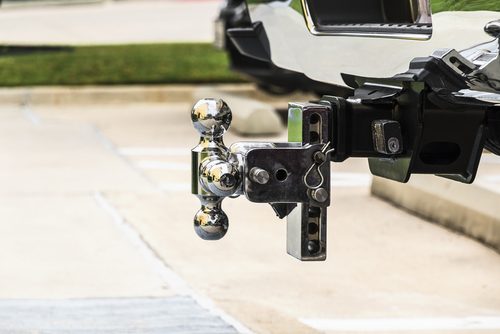 Trailer Hitches
From fifth-wheel towing to gooseneck installations, as well as a complete assortment of bumper towing options, we'll get your truck outfitted with the right hitch for whatever you're hauling. We proudly install B&W Trailer Hitches—the #1 trailer hitch built in the USA! Count on us to help you make an investment in a hitch that's right for your truck, towing capacity, towing style and more.
Questions about any of the truck accessories we offer? Contact B & L Truck and Auto today and let us know what you need and what type of truck you have. Reach us at 620-221-3309 and let us help you outfit your truck with whatever it needs to do the job.